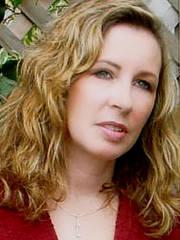 Welcome to Readings with Psychic Medium CJ Sellers

New subscriptions will be temporarily unavailable while we update our system. This will not effect current subscriptions. Also note that appointment wait times may be slightly longer than usual Thank you for your patience.
COMMUNICATION WITH CROSSED OVER LOVED ONES
LIFE PATH READINGS
FUTURE OUTLOOK
CREATING POSITIVE CHANGE
OVERCOMING OBSTACLES
STRESS REDUCTION

GRIEF SUPPORT
SPIRITUAL GROWTH
PERSONAL GROWTH

ABUNDANCE MINDSET COACHING / LAW OF ATTRACTION
CJ Sellers is a well known and highly respected legitimate master psychic medium with nearly 30 years experience in the field of spirit communication, psychic reading, life path reading, manifesting for clients and holistic healing. Her readings have been featured on A&E's Paranormal State.

Every reading and need is unique as well as is the time and energy required of the reader, therefore it is important to have the intention set in advance of the reading. For this reason we offer more then one reading option to choose from. Each fee reflects the amount of energy required for that reading type. And be assured you will never be charged additional fees should the reading go over the allotted time except where you request additional time be added.
CJ guarantees her readings. Energies can fluctuate depending on several factors. If for an reason CJ is unable to make a viable connection she will redo your reading at no charge at a later time. Her goal is to give you the best reading services possible!

FOR SERVICES, FEES AND APPOINTMENT OPENINGS REFER TO THE ONLINE CALENDAR
LOCATED BELOW

Please allow time for calendar to completely load